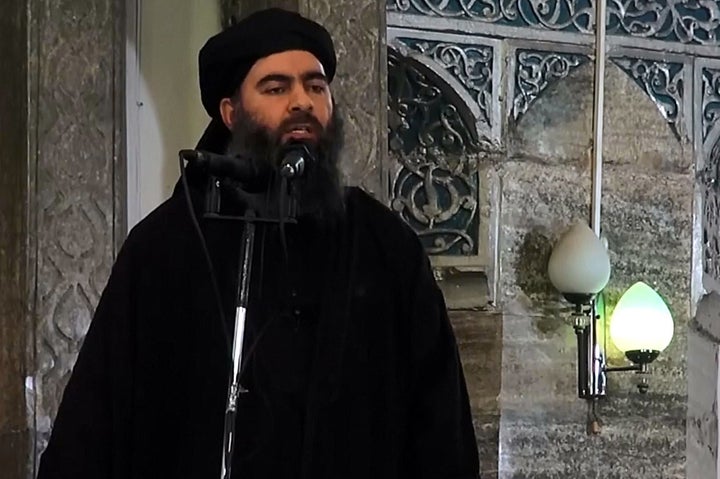 The spokesman for the US -led anti-Islamic State coalition says he can not confirm reports that IS leader Abu Bakr al-Baghdadi has been killed.
Russia's defense ministry says Al-Baghdadi was attending a meeting with Isis leaders when the airstrike happened.
The ministry's statement said the Russian airstrike may also have killed 330 terrorists, state-run Sputnik reported.
"The Russians are trying to improve their record fighting Daesh as it was the Americans who have killed the top commanders of the group so far, like Abu Omar al-Shishani, Abu Muslim al-Turkmani, Abu Mohammed al-Adnani and Abu Ali al-Anbari", he said, using an Arabic acronym of Islamic State.
Russian Federation said on Friday its forces may have killed Islamic State leader Abu Bakr al-Baghdadi in an air strike in Syria last month, but Washington said it could not corroborate the death and Western and Iraqi officials were skeptical, Reuters reported on Friday.
The ISIS leaders had gathered at the command center, in a southern suburb of Raqqa, to discuss possible routes for the militants' retreat from the city, the statement said. It has offered a reward of up to Dollars 25 million for information leading to his capture or death.
Asked about that claim at a Moscow news conference, Russian Foreign Minister Sergey Lavrov said: "I don't have a 100 percent confirmation of the information". Both attacks would have occurred after al-Baghdadi's alleged killing. The Russian Defense Ministry said the information about his death was still "being verified through various channels".
Phil Jackson 'isn't ruling out' trading Kristaps Porzingis
Woj describes a "frenzy of interest growing today" as teams learn that Phil Jackson is open to dealing the 21-year old 7-footer. Jackson has made it known his priority this offseason is trading star Carmelo Anthony , whom Porzingis is close with.
The claim of al-Baghdadi's possible demise also comes almost three years to the day after he declared himself the leader of an Islamic caliphate in Iraq and Syria, from a historic mosque in Mosul.
However, in the case of IS spokesman Abu-Muhammad al-Adnani, the group rushed to announce his death on 30 August 2016, the same day he was targeted in a USA air strike in Syria, pre-empting any reports by the military or media.
Did Islamic State leader Abu Bakr al-Baghdadi die in an airstrike last May?
Syrian opposition activists reported airstrikes May 28 south of Raqqa that killed more than a dozen people.
The ministry added that it had warned the USA of the coming strike.
Rami Abdulrahman, director of the Syrian Observatory for Human Rights monitoring group, was quoted by Reuters news agency as saying he had information that Baghdadi was in another part of Syria at the end of May and was not killed.
Did you find this article informative?