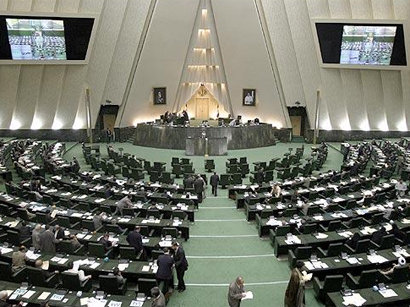 Iran's parliament on Sunday approved more than half a billion dollars in funding for the country's missile programme and foreign operations of the elite Revolutionary Guards in response to USA sanctions.
In a session Sunday, 240 lawmakers voted for the bill, with only one abstention, to confront "America's terrorist and adventurous actions" in the region.
The move follows a spike in tensions between Tehran and Washington since US President Donald Trump took office in January with a vow to get tough on the Islamic republic.
It came after the US House of Representatives and then the Senate passed a sweeping package of bills on sanctions against Iran, Russia, and North Korea.
Tehran says its missile program does not breach a United Nations resolution which endorsed the nuclear deal.
Guam residents warned about nuke blast if North Korea attacks
Residents of the United States island of Guam say they're anxious but overall "unworried" amid missile threats from North Korea. Calvo responded by saying he feels safe and confident with Trump's leadership: "I'm glad you're holding the helm, sir".
It mandates the government to allocate an additional Dollars 260 million for the "development of the missile programme" and the same amount to the Revolutionary Guards' foreign operations wing, the Quds Force, state news agency IRNA said.
Deputy Foreign Minister Abbas Araqchi told members of parliament that the government backed the bill, which he said "was designed wisely so that it does not violate the (nuclear deal) and provide excuses for opposing sides", state news agency IRNA reported.
The 27-article draft was endorsed after it was brought forward in the Parliament by the National Security and Foreign Policy Commission in July.
"The plan should be aimed at addressing the United States bullies and threats against the Islamic Republic of Iran, Washington's hegemonic, terrorist and divisive policies, its illegal military and security interferences in the region, and the USA military and intelligence support of terrorism and extremism". Head of the Federation Council's worldwide affairs committee Konstantin Kosachev says the decision to increase financing of the missile program, adopted by the Iranian parliament, is a logical response to the US tougher sanctions.
A parliamentary committee is also tasked with monitoring U.S. government and congressional moves and and proposing appropriate reciprocal measures to the Parliament.