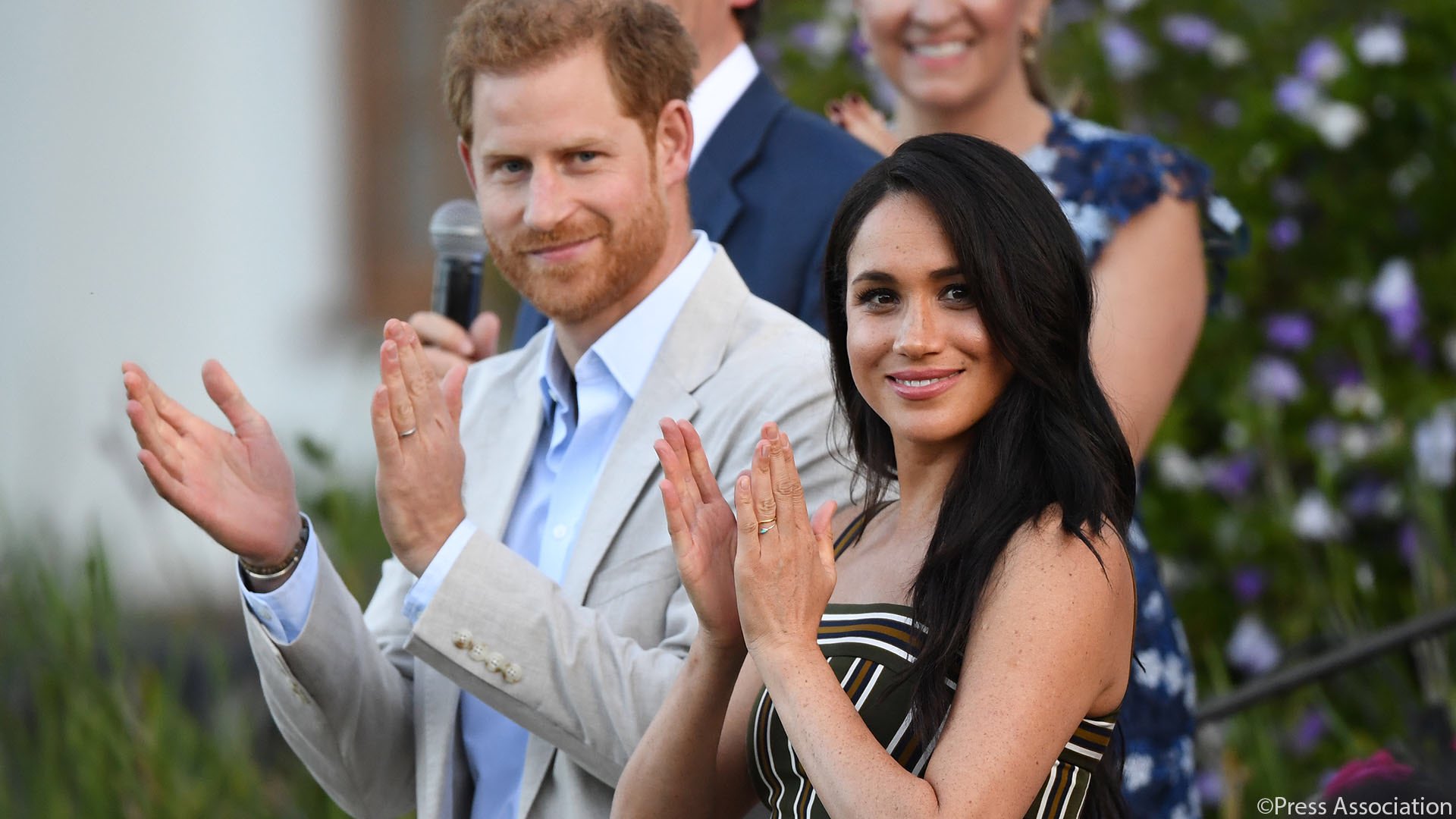 Meghan Markle and Prince Harry hold hands as they arrive to speak to participants of The Justice Desk in Cape Town's township of Nyanga in South Africa on September 23, 2019.
The Duchess of Sussex first wore the printed frock during her 2018 tour of the Pacific, while she and Prince Harry visited Bondi Beach.
The couple went on to speak about the issue of mental health with Meghan saying: "The fact that we can be here together, on the ground and see so much work being done.just because someone is willing to talk about it and someone is willing to listen - is huge".
"And that can apply to being here, certainly can apply to being in London, LA - doesn't matter where you are, we're all sort of trying to power through and find some optimism".
Harry added: "This Africa tour was always going to be fantastic, been looking forward to Cape Town - her first visit, I love this place".
Kit Harington says he hasn't seen Game of Thrones final season yet
Kit kept a low profile at the award show on Sunday, skipping broadcast interviews and posing for just a couple photos. This is the first time we've seen them together since the series ended back in May. "I still haven't seen the show".
The royals visited Waves for Change, an organization that supports children's mental health through surfing. "Maya Angelou, a legendary poet and civil rights activist, once said, 'each time a woman stands up for herself, without knowing it, possibly without claiming it, she stands up for all women".
Channel 5 News covers the key events of the day with a boldness to often lead on different stories to other news programmes and put people at the heart of its news reports. "I am here with you, and I am here for you".
Prince Harry said: "Everyone has experienced trauma or can experience trauma at some point in their life".
They will tour the Auwal Mosque, the oldest masjid in South Africa, before walking around the vibrantly-colored streets of Bo Kaap, taking tea at the home of some local residents. They kicked off the trip by visiting Nyanga, a township just outside of Cape Town, which is known as South Africa's murder capital and where on average, 206 people are killed every year.
Royal fans only got the most brief peek at baby Archie when the family arrived in Africa, but of course, they're hoping to see more of Prince Harry and Markle's little one.