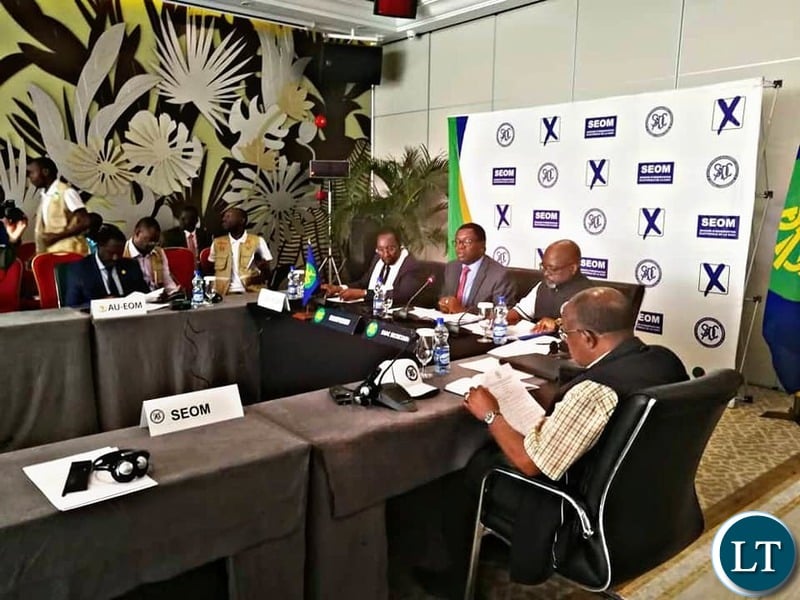 Police fired teargas and shots were heard as hundreds of people in eastern Democratic Republic of Congo (DRC) protested on Thursday at a move to delay upcoming elections in their region, an AFP reporter said.
His comments came a day after CENI said voting would not take place until March next year in at least three cities, citing the Ebola outbreak and ethnic violence.
Political activists said they have campaigned actively in the outbreak area without suffering any Ebola infections, children are still going to school, and most civic activities continue as normal, so there is no reason to delay the vote.
Some 20 people suspected of having contracted Ebola fled a transit centre where they were being monitored in the Beni region, the epicentre of this latest outbreak of the highly infectious and potentially fatal disease, according to the country's health ministry.
Opposition candidates call the delay a ploy to hurt their chances at the polls. Results of Sunday's presidential and parliamentary elections will be released on January 15 and a new President sworn-in on January 18.
In the AP interview, Congo's president also sounded defiant in the face of worldwide pressure over the election, which has been delayed since late 2016.
The DRC elections are to choose a successor to President Joseph Kabila, in charge of the volatile mineral-rich country for almost 18 years.
Exiled Democratic Republic of Congo opposition leader Moise Katumbi has urged Congolese to rise and take possession of their country in response to attempts by President Joseph Kabila's regime to manipulate the election on December 30. Residents voted for Kabila in past elections but sentiment has turned in recent years amid persistent insecurity. Health officials have said precautions were in place to allow voting.
#IndiaInAustralia: Key moments that defined the MCG Test
That total was built on the back of Cheteshwar Pujara's patient 106 and Virat Kohli's restrained 82. Every Test, ODI, T20I, and BBL match live.
On Wednesday, it declared the vote would be postponed again in violence-hit parts of the country.
Demonstrations erupted a day after the Democratic Republic of Congo's national election commission announced that Sunday's nationwide vote would be postponed in several troubled areas until March.
Last week, the country's electoral commission (CENI) pushed back the planned December 23 vote by a week following a fire at one of its main warehouses in the capital, Kinshasa, as well as the ongoing Ebola outbreak in eastern DRC.
Until this week, the Ebola outbreak declared on August 1 had been a challenge but not a barrier to the election.
Rebel attacks in Beni have killed more than 1500 people in the past four years.
More than 46 million people are registered to vote, the run-up to which was marked by deadly violence.
"Although the Ministry respects the right to protest by the population, this right cannot be used as an excuse to attack health facilities and health workers", the ministry said.
The Ebola virus is spread via infected bodily fluids, and some have anxious about using the touchscreens of voting machines. But the government has refused to accept election monitors from the European Union and USA -based Carter Center, which said Kabila's re-election in 2011 was marred by widespread fraud.