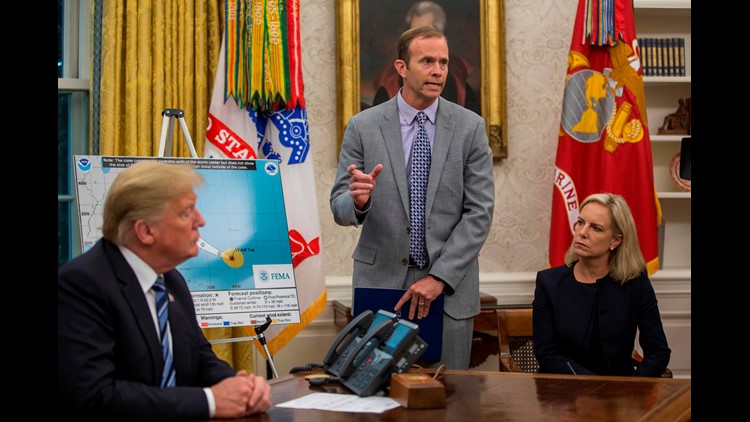 FEMA director of external affairs Jessica Nalepa said any questions regarding an investigation should be directed to the DHS IG, adding FEMA "fully cooperates with all investigations conducted by the DHS OIG".
Neither FEMA nor the inspector general's office of DHS immediately responded to Newsweek's inquiry about the possible misuse of government vehicles and taxpayer money.
Jeff Byard, the Federal Emergency Management Agency's associate administrator for response and recovery, said the important issue was that the hurricane would be a "Mike Tyson punch to the Carolina coast" and people had to heed evacuation orders. That accident, coupled with Long's absence from work during six-hour drives between Washington and his home in Hickory, N.C., apparently prompted the investigation.
"What concerns me the most is trying to get to the people who didn't evacuate and that's incredibly hard to do, so we can't put our own people in danger", said administrator Brock Long, who spoke to CBS News right before he went to brief the president.
Long, who took over a year ago shortly before Hurricane Harvey struck, said he didn't want the investigation to detract from preparations for a major storm was heading for the U.S.
Apple launches the iPhone XS and iPhone XS Max
At $750 in the U.S. (around R11,000 - but the official South African price has not yet been released), the XR isn't exactly cheap. Additionally, iPhone XS and XS Max have increased water resistance, enduring up to the depth of 2 metres for up to 30 minutes .
CNN has reached out to FEMA.
During his press conference Thursday at FEMA headquarters, Long addressed the investigation directly and promised to cooperate. "Bottom line is if we made mistakes on the way a program is run, then we'll work with the OIG to get those corrected", Long said.
Long reportedly began having a government driver take him home since he took control of FEMA past year.
The Department of Homeland Security (DHS) inspector general is also probing communications between Long and a FEMA contractor that may include discussions about future employment, a source told the Journal. "Doing something unethical is not part of my DNA and it is not part of my track record in my whole entire career". The administrator's trips home to North Carolina have also drawn the ire of his boss, DHS secretary Kirstjen Nielsen, who reportedly confronted him about them this summer.