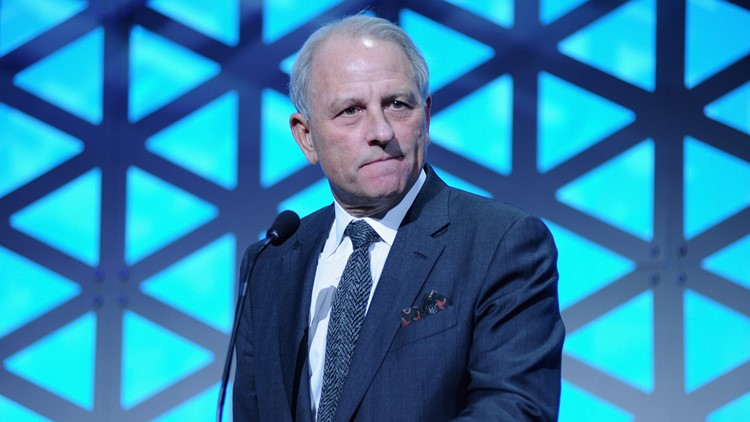 CBS "60 Minutes" executive producer Jeff Fager says he's leaving the company, after being named in recent stories that accused him of fostering an abusive workplace.
"However, he violated company policy and it is our commitment to uphold those policies at every level", wrote Rhodes in a note to staff.
"There are people who lost their jobs trying to harm me, and if you pass on these damaging claims without your own reporting to back them up, that will become a serious problem".
CBS correspondent Jericka Duncan spoke out Wednesday night about a text message exchange she had with "60 Minutes" executive producer Jeff Fager over the weekend that pushed Fager out of the company.
"On the day I officially parted company with CBS, the same day Mr. Moonves said he would only pay a tiny fraction of the penalties, my incredulous agent asked what he should tell me". The decision came amid multiple accusations of sexual harassment against Fager in The New Yorker in July and just days after the company's CEO and chairman, Les Moonves, departed over similar allegations.
After the text was shared on air, others at CBS also said they interpreted it as a threat. Late a year ago, former "CBS This Morning" host Charlie Rose was sacked after more than 2 dozen women accused him of sexual misconduct.
Sen. King says he'll vote no on Brett Kavanaugh for Supreme Court
But amidst the attention it was receiving were signs that its efforts could be backfiring. A digest of the top political stories from the Globe, sent to your inbox Monday-Friday.
Duncan tweeted later Wednesday that the text message was sent to her.
Fager's second in command at "60 Minutes", Bill Owens, will run the show while a search is conducted for a permanent replacement, Rhodes said. In this second meeting, with his own lawyers also present, Moonves admitted he knew about the police complaint, and he also revealed the existence of another accuser, whom he was now working to silence by offering her a job at CBS.
Also in that New Yorker package: An on-the-record account from a former CBS intern who alleged that Fager had groped her buttocks at a work party in the late 2000s. Those allegations rode shotgun with the sexual-harassment and assault allegations against CBS chief executive Les Moonves, who resigned his position on Sunday, thanks to a fresh set of allegations from Farrow in the New Yorker. Rhodes was then brought in as news president, taking over full management of the news division when Fager went back to exclusively running "60 Minutes".
Moonves had already been in exit talks with CBS. CEO Leslie Moonves on Sunday.
Linda Bloodworth-Thomason has a different kind of Les Moonves story, but it's as powerful as numerous others unearthed in Ronan Farrow's recent exposé about the fallen CBS chief.
Incidentally, Linda Bloodworth-Thomason is now developing a Designing Women reboot, but this time she won't have to worry about Les Moonves blocking it no matter what network she pitches it to.