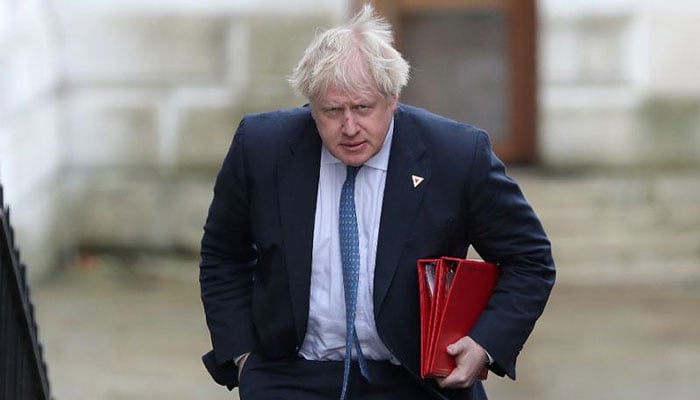 British Prime Minister Theresa May backed calls Tuesday for her former foreign minister Boris Johnson to apologize for disparaging comments he made about Muslim women wearing burqas - but he branded his critics "ridiculous".
Anti-hate crime groups said the comments by Johnson, who resigned last month, would encourage Islamophobic and sexist abuse at a time when attacks were already on the rise. 'It was the wrong language to use.
She further said that a woman is not answerable to anyone if they wish to wear a burqa.
As a result of the myriad complaints against Johnson and his remarks, Johnson is facing an investigation by the Conservative Party.
"The code of conduct process is strictly confidential", said a Conservative Party spokesman. "And some of the terms Boris used describing people's appearance obviously have offended", the prime minister said.
Mr Johnson, who is holidaying overseas, has made no response to demands for an apology.
In a newspaper column, Johnson said women who wear the niqab looked like "letter boxes" and "bank robbers".
Dominic Grieve has said he'll quit the Conservative party if Boris Johnson becomes leader.
£670million-rated Luka Modric sends Real Madrid message
The report claims that a deal has been agreed with the player training away from the first-team squad as he pushes for a move. The Croatia worldwide has been linked with a move to Serie A giants Inter Milan .
She's one of 100 women who wear a niqab or burka who are calling for Mr Johnson to be kicked out of the Conservative Party.
Johnson remains a backbench member of Parliament and contender to replace May in a future contest for power.
Ruth Davidson, the Scottish Tory leader, also tore into him for "gratuitously offensive" comments claiming women in burkas looked like letterboxes and bank robbers.
In a Sunday column for The Telegraph declaring that the burqa should not be banned in the United Kingdom, Johnson made remarks about the controversial clothing that some people considered a dog-whistle for Islamophobia.
The assistant secretary general of the Muslim Council of Britain, Miqdaad Versi, said Mr Johnson was "pandering to the far-right", while Labour MP David Lammy branded him a "pound-shop Donald Trump".
"Despite the rising scale and severity of Islamophobia and anti-Muslim hatred, the response from the Government has been lacklustre, or worse, in denial", Mohammed Mahmoud wrote.
Supporters say women should be free to dress as they choose and that such divisive debate only increases pressure on them to cover up.