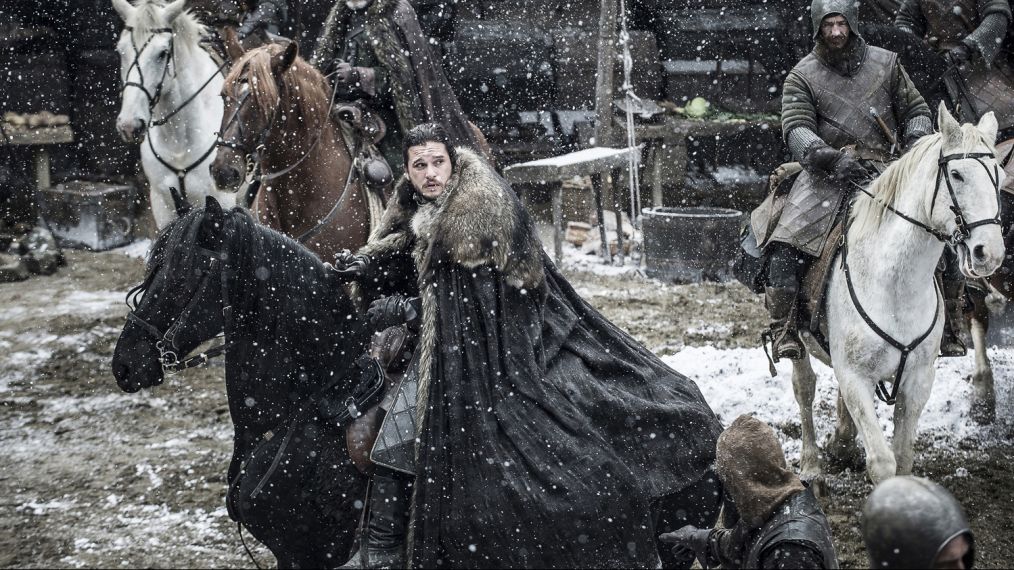 - Despite the recent "For Your Consideration" party held in Los Angeles, WWE came up short today as the nominations for the 2018 Emmy Awards were announced.
Some of music's biggest names including Donald Glover, John Legend, and Bruno Mars are among the nominees for the 70th annual Primetime Emmy Awards. And even some shows that did very well in overall nominations, like HBO's "Game of Thrones", saw some notable stars absent from the final tallies.
HBO's Game of Thrones is closely followed by dystopian sci-fi series The Handmaid's Tale, which gained 20 nominations and won top drama a year ago.
Diana Rigg's turn as Olenna Tyrell in the series has seen her nominated for Guest Actress in a Drama Series. Its nods included best drama, the category it won in 2015 and 2016.
On the comedy side, "Veep" and its star are on an extended hiatus, so this category is wide open for "Atlanta", "Barry", "black-ish", "Curb Your Enthusiasm, "GLOW", "The Marvelous Mrs. Maisel", "Silicon Valley" and "Unbreakable Kimmy Schmidt".
Tropical Storm Chris brings rough surf to North Carolina coast
On Twitter, Klotzbach points out that Chris is way ahead of the normal named storm pattern in the Atlantic by more than a month. Hurricane Maria destroyed Puerto Rico's electrical grid and caused the deaths of an untold number of people.
CNN's "Anthony Bourdain: Parts Unknown", received a nomination in the category for best information series or special, which also includes shows with Leah Remini and David Letterman.
Competing with Moss, Oh and Russell for lead drama actress are Claire Foy for "The Crown", Tatiana Maslay of "Orphan Black" and Evan Rachel Wood of "Westworld".
The 70 annual Emmy Awards air September 17 on NBC.
Lead actor in a drama series: Jason Bateman (Ozark); Sterling K Brown (This Is Us); Ed Harris (Westworld); Matthew Rhys (The Americans); Milo Ventimiglia (This Is Us); and Jeffrey Wright (Westworld). Saturday Night Live's Colin Jost and Michael Che will host.