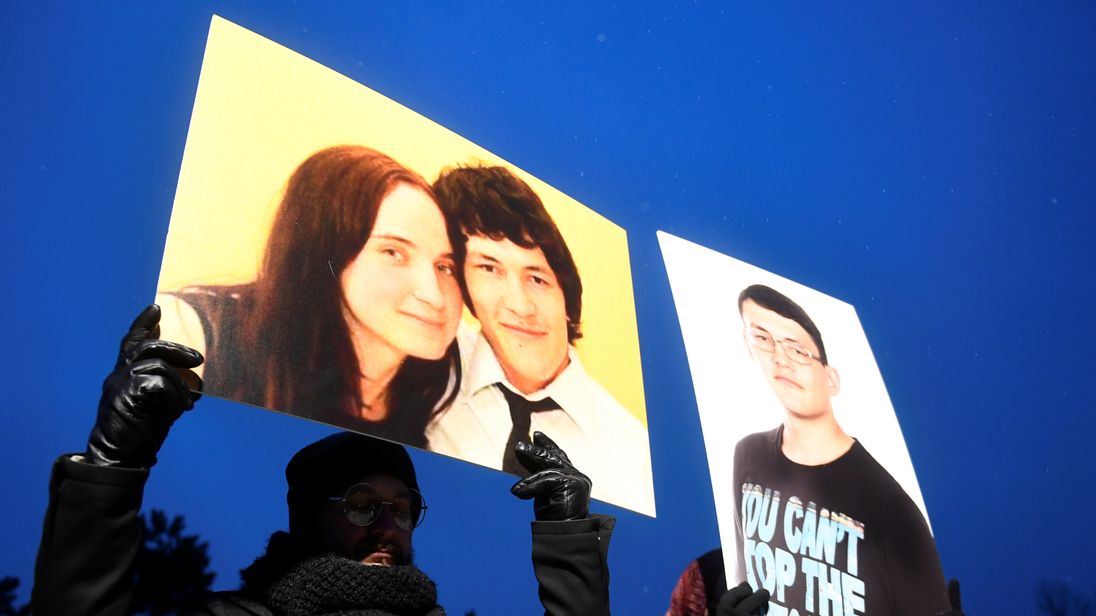 Slovak authorities released all seven people detained in connection with the murder of an investigative journalist, a police spokeswoman said on Saturday.
Mr Kuciak was looking into suspected Mafia links among Italian businessmen in eastern Slovakia when he was gunned down.
In Italy, prosecutors have suggested that the 'Ndrangheta may have been behind the killing of Kuciak and his fiancee whom police found dead at their home near Bratislava on Sunday.
Two of his close aides were for forced to resign Wednesday after Kuciak alleged they had ties to Italians purportedly involved with the 'Ndrangheta crime syndicate.
Demonstrators held photos of the 27-year-old journalist and carried banners with slogans such as: "Mafia get out of my country", and "an attack on journalists = an attack on us all".
The Slovak President, Andrej Kiska, joined the event where a minute's silence was held. One of the men named in Kuciak's report, which probed potential abuse of European Union subsidies and other fraud, had past links to people who subsequently worked for Prime Minister Robert Fico's office.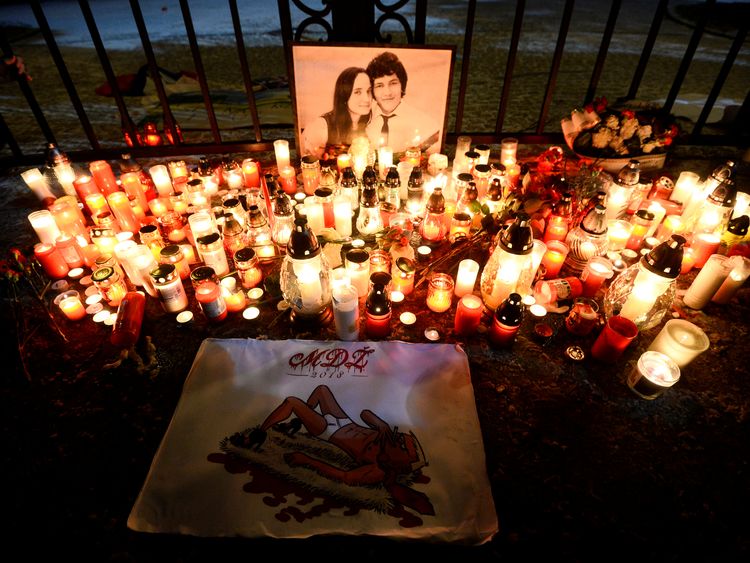 Image Seven people have been arrested in connection with the killings
The murdered pair were due to marry in May. She was buried in her wedding gown in a ceremony attended by hundreds of mourners in the northern town of Gregorovce.
Kuciak's funeral is scheduled for later on Saturday.
In his investigation, Kuciak alleged that Italian businessmen with ties to the feared Calabrian organised crime syndicate 'Ndrangheta had settled in eastern Slovakia, and spent years embezzling European Union funds for this relatively poor region on the border with Ukraine.
Police confirmed their release but gave no details.
This is the first killing of a journalist in Slovakia's history. "An attack on a journalist is also an attack on the freedom of our country, we must not allow it".
Weather: AMBER SNOW WARNING LIFTED
A Status Red Weather Warning is in place for Munster, Leinster and Galway and a Staus Orange in place for the rest of the country. Much of Europe has been blanketed in snow this week, with rare falls of the icy stuff in the south of France , Spain and Italy.