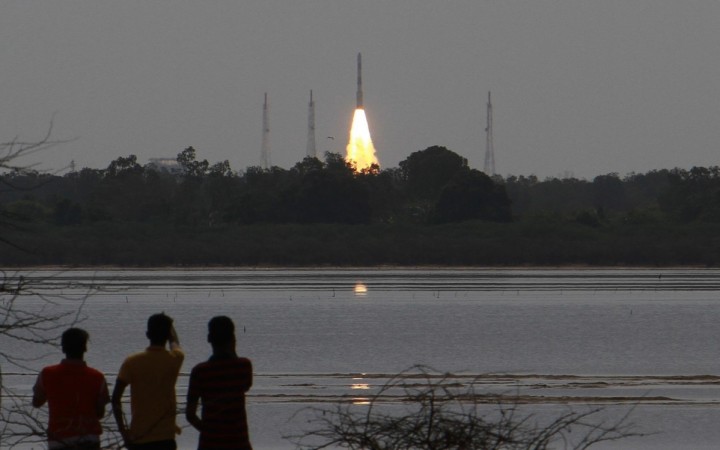 The Indian Space Research Organisation (ISRO) will be launching its 100th satellite on January 12 (Friday).
The co-passenger satellites comprise one microsatellite and one nanosatellite from India as well as three microsatellites and 25 nanosatellites from Canada, Finland, France, Republic of Korea, the United Kingdom and the United States.
This is ISRO's first Polar Satellite Launch Vehicle (PSLV) mission after the unsuccessful launch of the navigation satellite IRNSS-1H a year ago.
Speaking after the success of the PSLV launch, AS Kiran, outgoing Chairman of ISRO said, "During the launch previous year, we had problem". Around 17 minutes after the lift-off, the rocket injected its main payload - the 710kg weighing Cartosat-2 Series, the seventh satellite in the series - into the Polar Sun synchronous orbit at an altitude of about 510km.
The launch of the 100th satellite by ISRO signifies both its glorious achievements, and also the bright future of India's space programme. The failure stranded the IRNSS 1H satellite on the PSLV's upper stage, leaving it unable to separate from the rocket to begin its mission.
Trump Attacks "Sneaky" Feinstein Over Testimony Release
Grassley said he was "confounded" by the release and argued that it could undermine attempts to get additional witnesses. She is the top Democrat on the panel.
359 km polar SSO after bringing down the orbital height by reigniting the fourth stage of PSLV twice.
The six strap-on solid rocket boosters - four ignited on the ground and two in the air - will all complete their burns and jettison from the PSLV by T+plus 1 minute, 32 seconds. This was also the first launch for ISRO in 2018.
India will use its latest satellites for better border surveillance and obtaining high resolution images of the earth. Though PSLV has seamlessly carried out 39 consecutive successfully launches, the last failure has thrown up several questions on the technology being used.
Soon after the failed mission, there was talk about possible internal sabotage, speculation that an ISRO official brushed away in an interview to a TV channel.