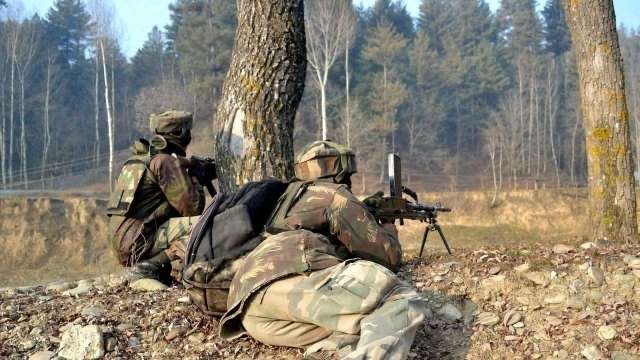 At least two terrorists on Sunday attacked the training centre of the Central Reserve Police Force (CRPF) in Jammu and Kashmir's Pulwama district.
With one of the three militants who had barged into the CRPF training centre at Lethpora still alive, reports said one CRPF man was killed in renewed gun-battle. He expressed his solidarity with the bereaved families and prayed for eternal peace to the departed souls.
Earlier, confirming the storming of the militants into the centre, Director General of Police Dr S P Vaid said "Yes, the challenge in Kashmir has always been there". He claimed a number of security force personnel were killed or injured.
Trump Fires Entire HIV/AIDS Council Via FedEx, No Reason Given
Trump's approach leaves those concerned about the future of the disease with more questions than answers. But the jettisoned members are also encouraged to reapply to the new council, which will begin in 2018.
Terming the incident as "unfortunate", he said, "for the past two to three days the inputs were coming". They (militants) were trying. All of them succumbed to their wounds later. Later two others were also killed in addition to the one who suffered cardiac arrest. The terror group Jaish-e-Mohammed has taken responsibility of the Fidayeen attack, which was carried to avenge the killing of their commander Noor Trali. A statement issued to local media said the "blood of martyrs is yielding results".
Meanwhile, the internet services have been slowed down.