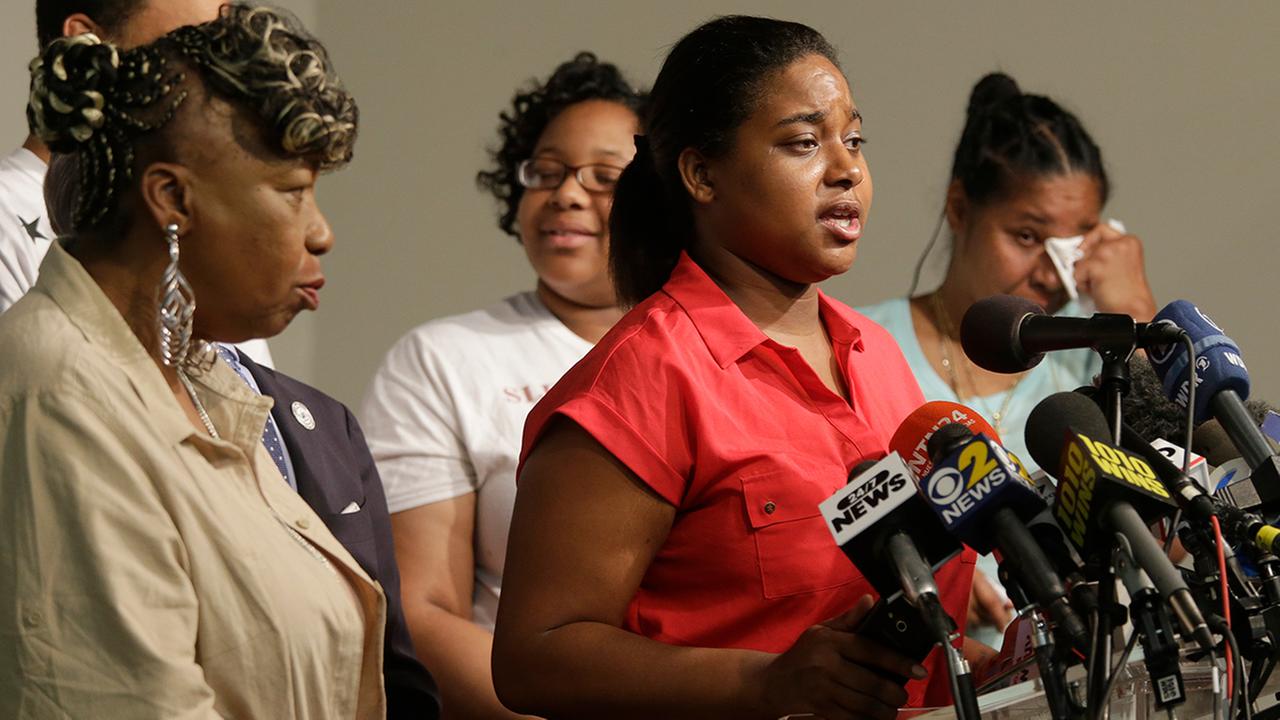 Erica Garner, who became a nationally-known activist against police abuse following her father's death after he was put in a police chokehold, has died following a recent heart attack, her official Twitter site confirmed.
Following her father's death, Garner led marches in NY and elsewhere, drawing attention to the plight of African-Americans who've been victims of police brutality.
Garner suffered "major brain damage" from a heart attack last weekend.
Eric Garner was killed in 2014 during an altercation with police when NYPD officer Daniel Pantaleo put him in a chokehold. The 43-year-old father of six died while New York City officers were attempting to arrest him on suspicion of selling loose cigarettes.
His death, which was ruled a homicide, helped to inspire the Black Lives Matter movement.
Erica's mother told the Daily News that her daughter's heart attack was brought on by an asthma attack. She noted, in the same interview, that Kalief Browder's mother died of a broken heart. She endorsed Democratic candidate Bernie Sanders for president and appeared in an campaign advertisement for the senator from Vermont, who posted a statement on Twitter earlier in the week in response to the news about her health.
Health officials urge people to get flu vaccine
Reports of flu are now widespread throughout the state, according to the California Department of Public Health. Officials said Influenza A viruses continue to be the predominant circulating strains.
On her website, Garner is described as an activist, writer, mother and "daddy's girl".
Rest in peace Erica Garner and thank you for your service. News reports conflicted between the family of whether Garner was brain dead beyond fix or suffered brain damage with hopes of recovery.
When her son was born in August, she named him after her father. "We didn't deserve her", the account tweeted.
Mayor Bill de Blasio called Garner's death a "horrible tragedy".
Rev. Al Sharpton made a similar point in lauding Erica Garner as a "warrior to the end" in her fight for justice on Saturday morning at a meeting with the National Action Network. "She left on her own terms".
Days before the anniversary of her father's death in 2015, she led a march through the streets of St. George and Tompkinsville, as part of a week-long series of events planned to honor his legacy and raise awareness of what she believed was a trend of police brutality in the country.