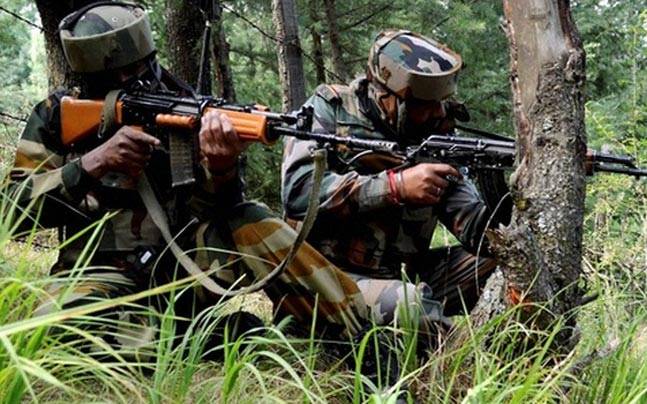 The police said one of them was identified as Ali, a Jaish-e-Mohammad operative from Pakistan.
The police, army and the CRPF had started the operation at Shopian's Wanipora village on Monday evening after they received a tip-off about the presence of terrorists.
During an overnight encounter, two militants were killed by the security forces while Ruby Jan alias Beauty was injured during the exchange of fire.
Indian forces shot dead two suspected rebels in Indian-administered Kashmir in clashes that also killed a young woman, police said yesterday, as the deadliest year of the decade in the disputed territory draws to a close.
The police said that the woman died in the crossfire between militants and forces during the encounter.
Children's remains found in backyard shed
The children's ages were estimated by an anthropologist to be 2-4 years old, 5-8 years old and 6-10 years old. An anthropologist determined the remains were more likely modern than archaeological.
Senior police officials of the region confirmed that four civilians have suffered bullet injuries during the clashes while six others have been grievously injured due to pellet fires.
"A bullet hit a lady in the abdomen at her home while she was cleaning the doorway of her house".
The Chairman of Jammu and Kashmir Peoples League, Mukhtar Ahmad Waza while addressing public meetings at Khanqah, Middur, Batgund Tral, Qaimoh, Bichroo, Brazul and Yaripora areas of Kulgam and Pulwama said that the sacrifices of Kashmiri martyrs would not be allowed to go waste. The man had been caught in the cross-fire during an anti-terror operation, the army said. "The cordon was strengthened and the civilians of nearby area were evacuated", a police spokesperson said.
"The militants firing continued till morning which was replied by the forces".
Two security personnel including a jawan of 44 RR and a cop were also injured during the encounter. Their condition was however reported to be stable.