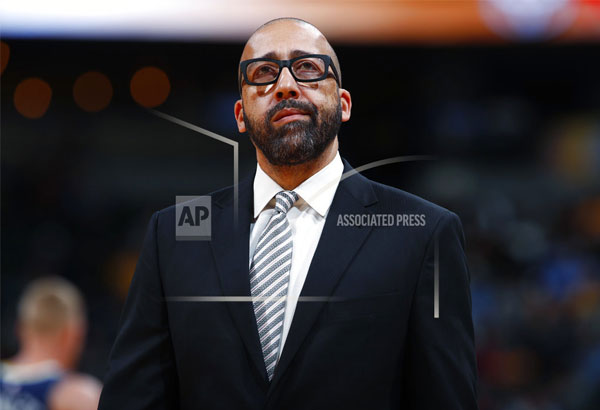 After leading the team to a 7-12 record, including eight straight losses to start the 2017-18 season, Memphis Grizzlies head coach David Fizdale was sacked on Monday.
Fizdale made quite a controversy in that game for refusing to play Grizzlies center Marc Gasol in the fourth quarter, a decision that looked like a death wish in retrospect as it probably played a part in the Grizzlies front office opting to sack the 43-year-old mentor.
The Grizzlies are on an eight-game losing streak and sit at 7-12 on the season.
In a news release, the Grizzlies stated associate head coach J.B. Bickerstaff will serve as interim head coach.
The Grizzlies have lost 11 of their last 13, including the last seven without point guard Mike Conley who has been sidelined with an injury.
After the game, Gasol vented to reporters.
Arsene Wenger rules out selling Sanchez and Özil in January
After years of disruption and injury problems, Jack Wilshere is finally back fully fit and playing well in an Arsenal shirt. Will they stay longer? He is the one that you want to say "you know what, I just need someone to finish this off".
One of the most vocal people to speak out on the controversial firing was former National Basketball Association player Stephen Jackson, who took to Instagram and posted that Parsons, who received a ridiculous contract from the team, should've been fired from the Grizzlies instead. "I'm more [ticked] than I can show and frustrated". "I'm sure [the coaching staff] knew that would hurt me the most".
Fizdale said the benching was "nothing against Gasol'".
"I'm just thankful to work here with a management and an ownership group that supports me and a group of players that are supporting me all the time", Kerr continued. "Winning is my only priority". Conley has missed the last five games.
"After a thorough evaluation, I decided a change in course was necessary to move forward and provide the team and organization its best chance at success this season and beyond", Grizzlies general manager Chris Wallace said.
Before joining Memphis, Fizdale was an assistant coach for the Miami Heat from 2008-2016. After being tied at 47 at the half, the Grizzlies (7-12) came out flat in the third quarter.