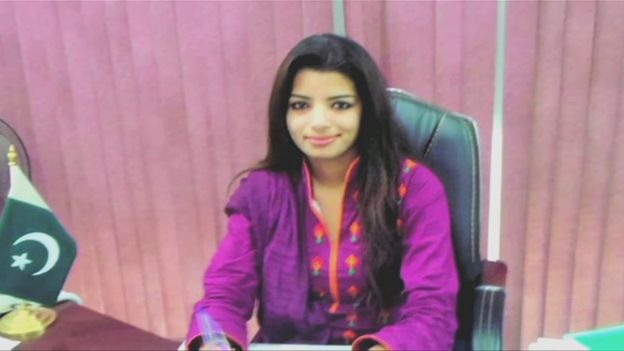 Zeenat Shahzadi, who disappeared in 2015 while working on the case of a missing Indian national in Pakistan, has been recovered by security forces, officials said on Friday.
According to Justice (r) Javed Iqbal, Shahzadi was recovered from the Pakistan-Afghanistan border by security forces. Later that year, in August, she disappeared en route to work. "I am thrilled that she is home safe".
Tribal elders of Khyber Pakhtunkhwa and Balochistan played a key role in her recovery, Iqbal said. "She first obtained all the details about Hamid's case and confirmed that his intentions were not mala fide, though he did try to enter Pakistan illegally".
Zeenat Shahzadi went missing two years back in 2015. In her attempts to track down and Indian national, Hamid Ansari who had been embroiled in espionage allegations, Shahzadi had managed to get in touch with Ansari's mother, Fauzia Ansari. She knew that her son had gone to Afghanisatan in search of a job in November 2012.
Landslide in northern Malaysia kills 3; 11 more trapped
A worker who was at the construction site when the incident happened said he escaped the landslide because he had moved away. The landslide occurred at a construction site around 9am, where two 49-storey condominium towers are being built.
It must be noted that Zeenat, 25, had raised her voice against the cases of missing persons in Pakistan.
"Shahzadi had approached the Supreme Court of Pakistan, the Peshawar High Court and the Commission of Inquiry on Enforced Disappearances on behalf of Ansari's mother, who had granted Power of Attorney to Shahzadi for the search".
Also, he was sentenced to 3 years imprisonment by a military court on charges of illegally entering Pakistan and "spying". "The next thing I heard was that she had disappeared", Ms. Ansari recalled, speaking to The Hindu. 1,300 out of a total 3,000 missing people's cases remain pending before the commission. However, her disappearance hit the headlines when her brother, Saddam, 17, committed suicide in March 2016. "In addition to the missing persons' crisis, Pakistan ranks sixth in the Committee to Protect Journalists' list of the 20 deadliest countries for journalists in the world, and as the ninth worst country in the world for impunity for crimes against journalists", it said.