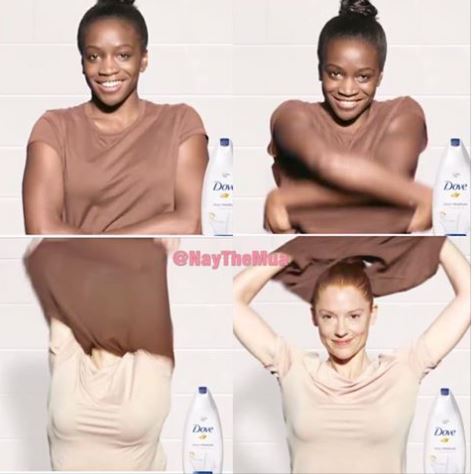 Dove's recent Facebook ad was the latter, and the company has now (sort of) apologized - but we're not sure that's enough.
The ad was released Saturday afternoon and showed four pictures - two of the smiling black woman pulling her t-shirt over her head and two of her apparently morphing into a white woman.
"An image we recently posted on Facebook missed the mark in representing women of color thoughtfully".
Screenshots of the advertisement were circulated by American makeup artist Naomi Leann Blake, which went viral and was re-posted over a thousand times on Facebook and Twitter.
She added: "What does America tell black people? We deeply regret the offense it caused", the Dove tweeted.
A statement for Dove from its PR shop Edelman says: "As a part of a campaign for Dove Body Wash, a 3-second video clip was posted to the U.S. Facebook page".
Salah goals take Egypt to 2018 SWC
The Egypt national football team have emerged as the second African country to qualify for the Russian Federation 2018 World Cup. Salah broke the deadlock in the 63rd minute when he latched on to a through pass from midfielder Mohamed Elneny of Arsenal.
"Okay, Dove.One racist ad makes you suspect. We are committed to representing beauty of all ages, ethnicities, shapes and sizes". "Your creative director should be fired", another said.
And many had issues with the lackluster apology Dove offered to its customers and followers.
Gawker wrote at the time, "Dove VisibleCare body wash: 'Visibly more lovely skin.' Bye-bye black skin, hello white skin!"
The advert appeared to show a black woman turning white after using their soap.
Dove's personal care line, which includes soap, body wash, shampoo and other toiletries, has used the slogan "real beauty" since 2004.
Dove said in a statement to Gawker, "All three women are meant to demonstrate the "after" product benefit".