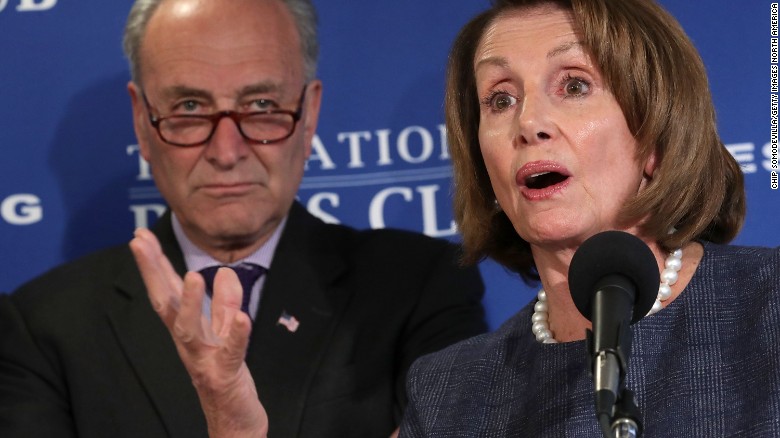 A group of young undocumented immigrants interrupted an event hosted by House Minority Leader Nancy Pelosi (D-Calif.) on Monday to accuse her and other Democrats of selling out immigrants by negotiating with President Donald Trump.
The group of protesters took over the scheduled press conference where Pelosi, along with Reps.
"We are not your bargaining chip!" the group shouted while many held signs that read "Democrats Are Deporters" and "Fight 4 All 11 Million"-a reference to the full number of undocumented people estimated to live in the United States, as opposed to the approximately 800,000 who DACA is created to protect". He's since held meetings with Pelosi and Senate Democratic leader Chuck Schumer to discuss renewing it and increasing border security. We all are fighting for comprehensive immigration reform.
5 the Trump Administration would terminate DACA, which former President Barack Obama enacted to protect young people brought into the United States unlawfully as children. They also called her a "liar".
The protesters were identified as members of the local chapters of RISE, Faith in Action and the California Youth Immigrant Justice Alliance, according to Pelosi aides.
Parsons Green Bomb Suspect Named as 21-Year-Old Syrian Yahyah Farouk
The now elderly pair, Ronald and Penelope Jones, were honored by Queen Elizabeth II for their care of abandoned children in 2010. Video obtained by ITV News emerged Monday of the teen, who has not been named, allegedly lugging the bomb around 6:50 a.m.
They accused Mrs. Pelosi and her fellow Democrats of giving into Mr. Trump's "deportation machine" and accused her of using Dreamers as a "bargaining chip". "We demand accountability. Democrats are not the resistance of Trump".
"Our nation's dreamers are an inspiration to all of us", she said.
The protesters also called for Immigration and Customs Enforcement to be shut down.
Pelosi then walked out of the press conference and told reporters outside, "They don't want the Dream Act".