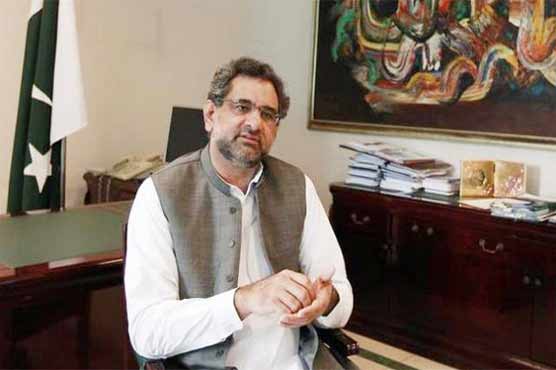 Prime Minister Shahid Khaqan Abbasi arrived in Karachi for a day-long visit Saturday, the first time he has visited the city after being elected the prime minister.
Talking about the support the MQM-P had extended to him during his election as PM, Abbasi said the party had given him unconditional support.
Nawaz Sharif is and would remain leader of PML-N, he said.
Sindh Governor Muhammad Zubair and Chief Minister Syed Murad Ali Shah, Minister for Interior Ahsan Iqbal, Karachi Corps commander, chief secretary, Sindh Police chief, Rangers head, and other senior government officials were present during the meeting.
Heavy rains to continue over Assam, Meghalaya; flood situation to worsen
Total crop area of over one lakh hectare hectares has been inundated so far across these districts. Prime Minister Narendra Modi recently visited Assam to take stock of the flood situation.
Talking about security, PM Shahid Khaqan stressed that the law and order situation is essential for peace, prosperity and development, and further steps should be taken for this goal. He said that the provincial government should effectively take up the task to improve the law and order situation.
The new prime minister commenced his trip by visiting the mausoleum of Quaid-i-Azam Mohammad Ali Jinnah, where he laid a floral wreath. During the meeting, issues concerning law and order and development came under discussion.
The Governor State Bank of Pakistan Tariq Bajwa and Chairman Federal Board of Revenue (FBR) Tariq Mehmood Pasha also called on the PM and briefed him about the performance of their respective institutions.
Abbasi was sworn in as premier earlier this month.