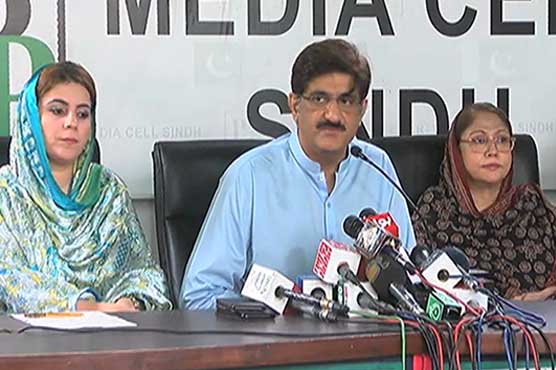 "I disagree with the PTI's policies which focus only at Punjab and the centre's politics", she added.
Pakistan Tehreek-e-Insaf (PTI) leader Naz Baloch has joined the Pakistan Peoples Party (PPP) on Sunday. She was affiliated with PTI for the last seven years and was considered one of the staunch supporters of the party. "I feel as if I have returned to my home", Baloch said.
She said that the workers were getting angry and leaving the party to join others.
Baloch while discussing PTI's situation said local leadership created huge gap between Imran Khan and party workers.
She however said that she did not have any ill will against Imran Khan and continued to respect him.
"Today, I have realised that the PPP led by Bilawal Bhutto is the representative party of the youth of Pakistan and the PTI has become the party of old men", she said.
"Amazon Anytime" a Stand-alone Instant Messaging App in work
People are addicted to these Messaging apps as they can send and receive instant replies from their friends and other users. If at all Amazon decides to launch it in India, then I am sure it is going to have UPI integrated into its system.
She alleged that just male leaders of the party were taking administrative decisions of the PTI as women leaders were made to stay away from such party affairs. "But he (Imran Khan) ignored the party's activists as in contrast to the People's Party which even chose activists of the party for the post of the prime minister and gave them due honour". "I even eulogized the services of Shaheed Benazir Bhutto during my time with the PTI", she said. "This is no secret", she told a questioner.
She said that she would continue doing the same under the leadership of the PPP.
Speaking on the occasion, Sindh CM Murad Ali Shah welcomed Naz Baloch into the PPP saying that with her inclusion, the party would be further strengthened. She contested from NA-240 constituency in 2013 general elections and was the women from her constituency.
When asked about the National Accountability Ordinance 1999 that was repealed by the Sindh Assembly, the chief minister said: "After the 18th Amendment, provincial assemblies are mandated to make laws".
Although her father is a high-ranking PPP member, she turned down the option of being a member of the family party to join the PTI - a move which surprised her father.