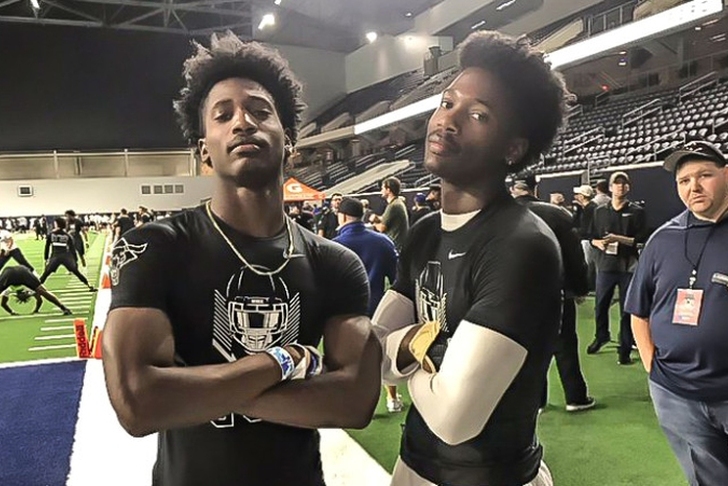 Twin defensive backs Gemon Green and German Green announced their commitments Thursday on Twitter.
Well, they weren't kidding, as the De Soto (Texas) 2018 standouts both announced their commitment to MI on Twitter, after a recent unofficial visit to U-M this week. German, a slightly bulkier safety, holds offers from Colorado, Houston, Oklahoma State and a few others.
MI landed two football commitments Thursday afternoon when twin cornerbacks out of DeSoto, Texas, committed for the 2018 class.
Conservatives stymied by latest Arkansas execution setback
One of the two executions set for Thursday has been halted by the Arkansas Supreme Court, according to CBS affiliate KTHV. Supreme Court asking for a review of a federal judge's stay that was later overturned by the 8th Circuit Court of Appeals.
MI coach Jim Harbaugh offered Gemon on February 7th and German on March 16th.
The Green twins committed fresh off a visit to Ann Arbor on April 19th. He is the 32nd-ranked cornerback and the No. 47 ranked player from the state of Texas.
Gemon was a key contributor for the defending Class 6A Division II state champions last season, finishing with 57 tackles, 25 pass deflections and two interceptions, earning him a first team all-district selection. He is the 84th-ranked cornerback and the No. 120 ranked player from the state of Texas. With both of them healthy for their senior year, throwing against the Eagle secondary could prove to be a hard task for any team who faces them.