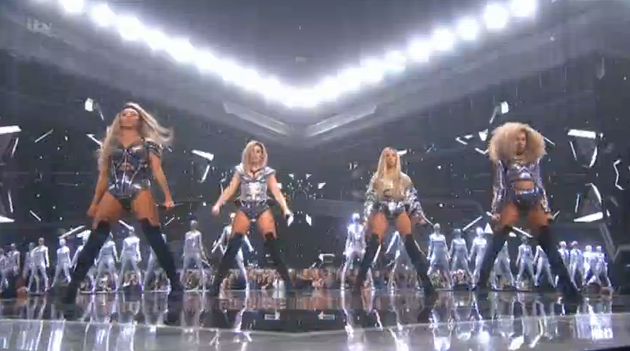 Katy Perry rolled out her brand new single "Chained To The Rhythm" via disco ball listening stations all over the world, and then gave it a fiery, political performance at the Grammys.
In the four-minute video, the 32-year-old singer dons a Judy Jetson-esque white dress and rocks cotton candy pink hair as she heads to a futuristic, escapist theme park named Oblivia.
In her new song's music video, out today, we see our fave pop-rock crooner happily skipping through a utopian (later, dystopian) '50s amusement park titled, in Orwellian fashion, "Oblivia".
Kendall Jenner Wore a Completely Sheer Dress on the Runway at NYFW
Stepping out on the runway in the risqué, lace creation, the 21-year-old's incredible body was all on show in the embellished number.
The 32-year-old gave her first live performance of the new single at the Grammys on February 12 and she's taking to London to perform at the BRITs, making it her first United Kingdom performance in three years. The new music video for the track is notably less pointed, offered up with more than a spoonful of the sugary, colorful imagery we've come to expect from Perry.
"Chained To The Rhythm" is the first track to be released from Perry's upcoming album, whose title and release date have yet to be announced.
When thinking about the song's lyrics, the accompanying video makes plenty of sense.